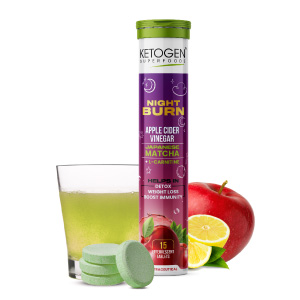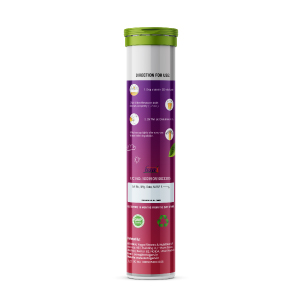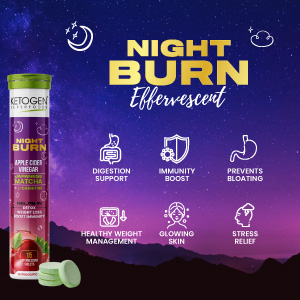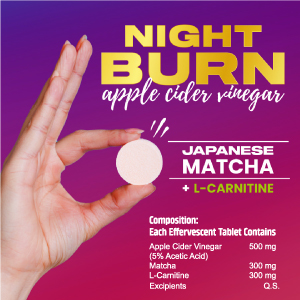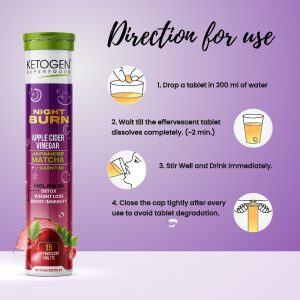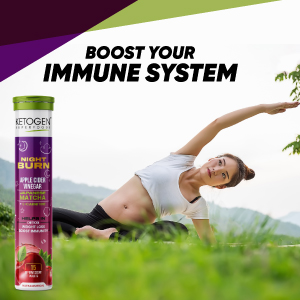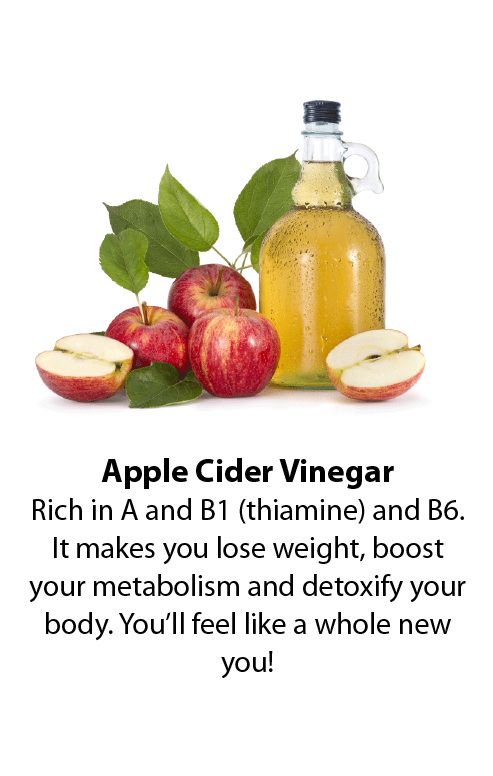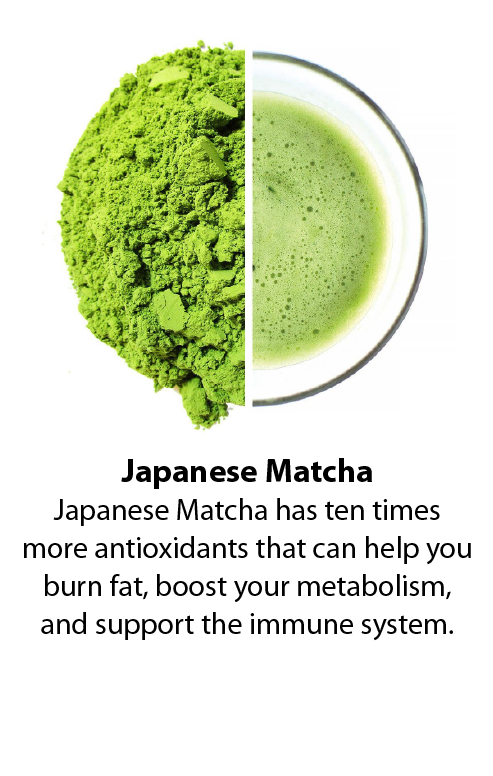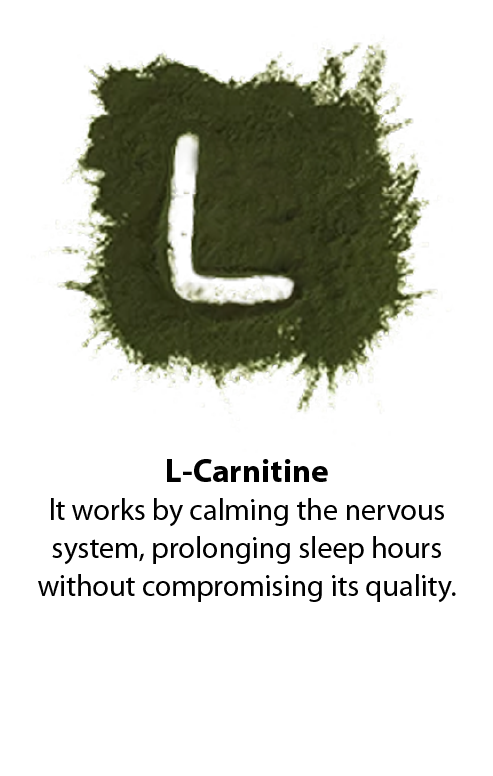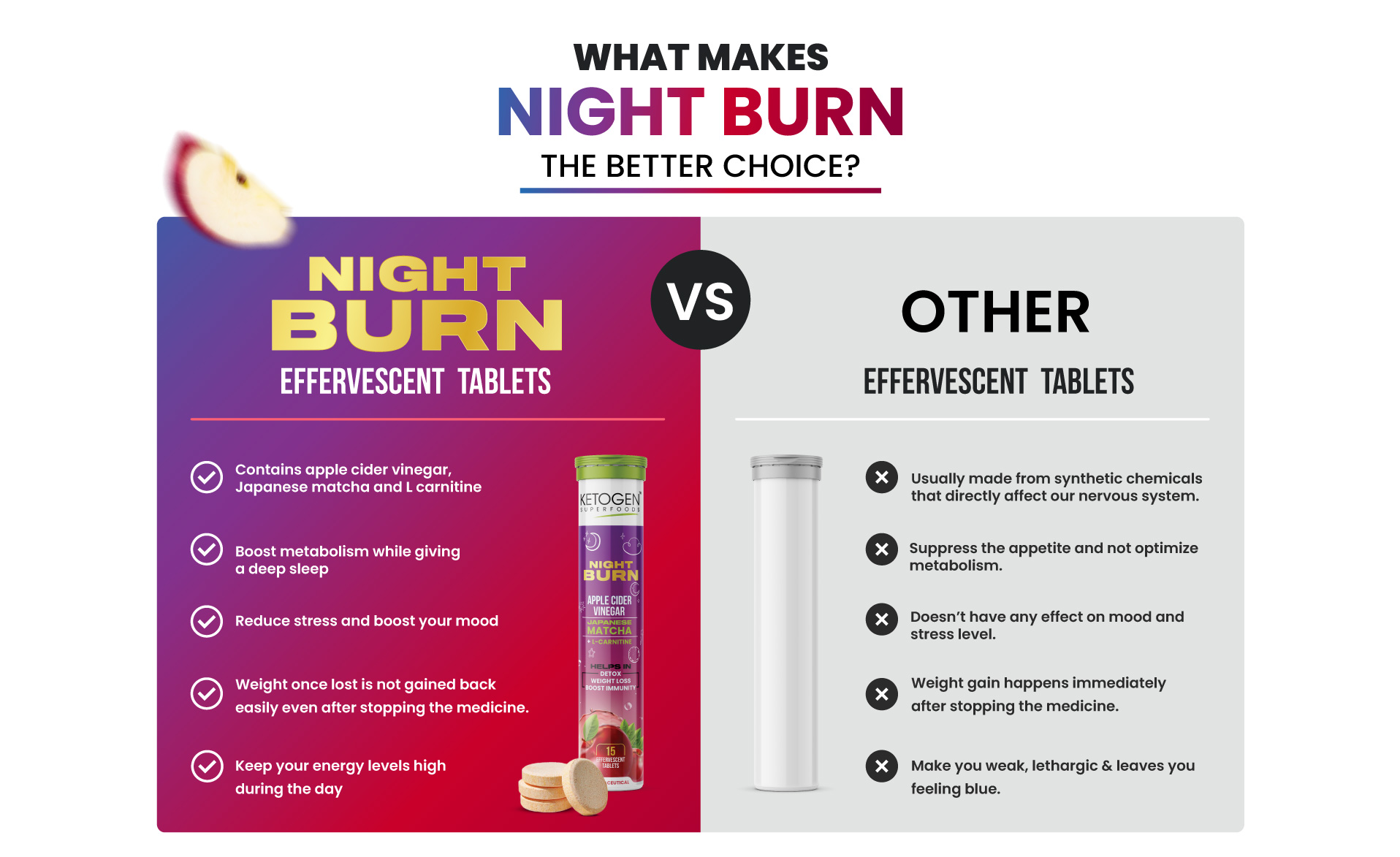 Benefits
Sip your way to better health with night burn. This effervescent drink is infused with Apple cider vinegar, Japanese matcha & l-carnitine to boost your overall health and wellness.
Burn fat while sleeping
It helps burn body fat while sleeping, thereby supporting healthy weight management.
Improve Gut health
It pulls triple-duty as a digestive aid, metabolism booster, and weight-loss aid.
A natural deep sleep
L-carnitine lengthens sleep hours while improving the quality of your rest.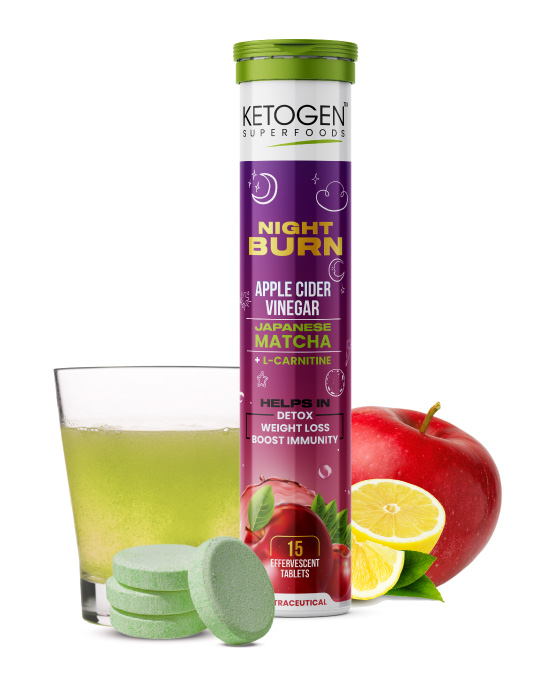 Boost metabolism
The combination of Japanese matcha & ACV accelerates metabolism and produces thermogenic effects in the body.
Support immunity
Night burn helps the body to fight off disease by strengthening the immune system.
Complete body detoxification
The Japanese matcha +ACV and L-carnitine help prevent the buildup of toxic chemicals in your body and support the complete detoxification process.


Why Night Burn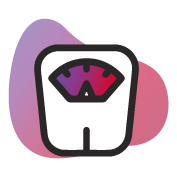 Burn
3-4% Calories

Everyday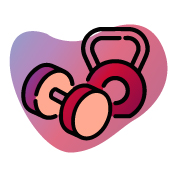 Effective
weight management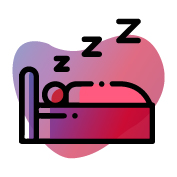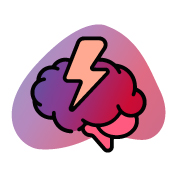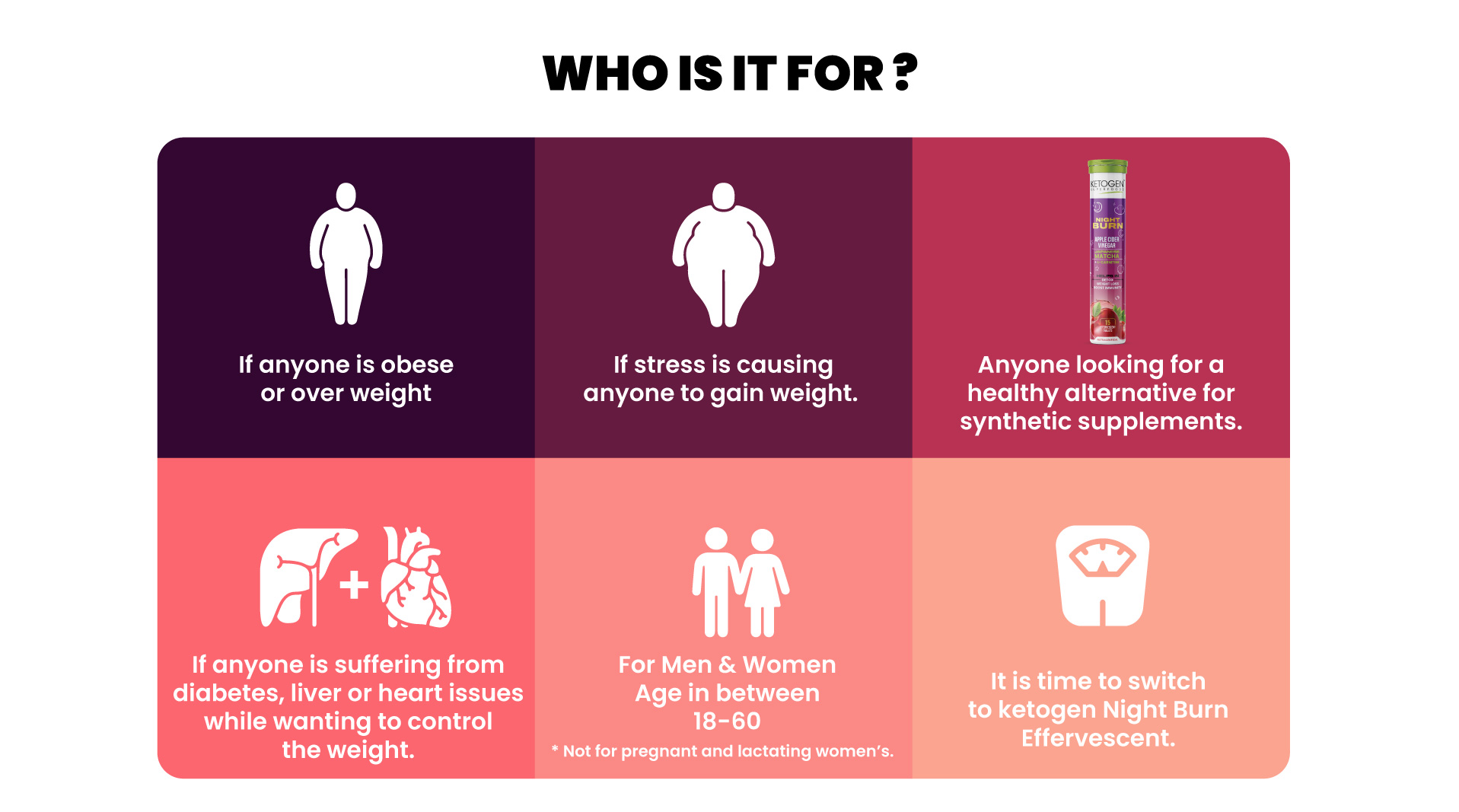 How to Use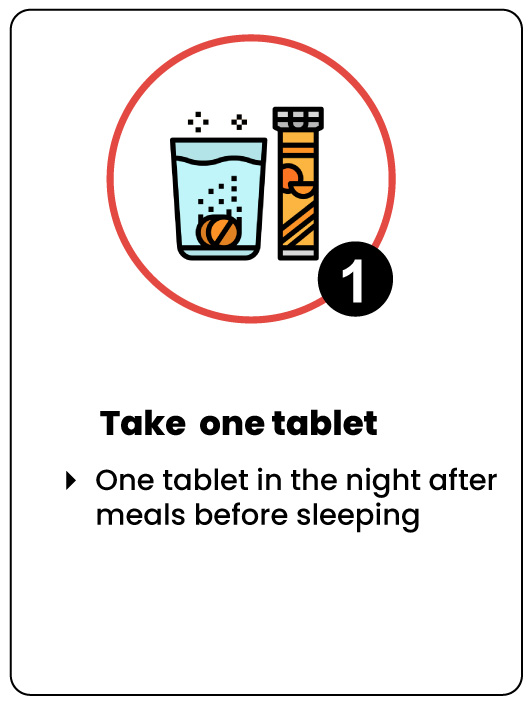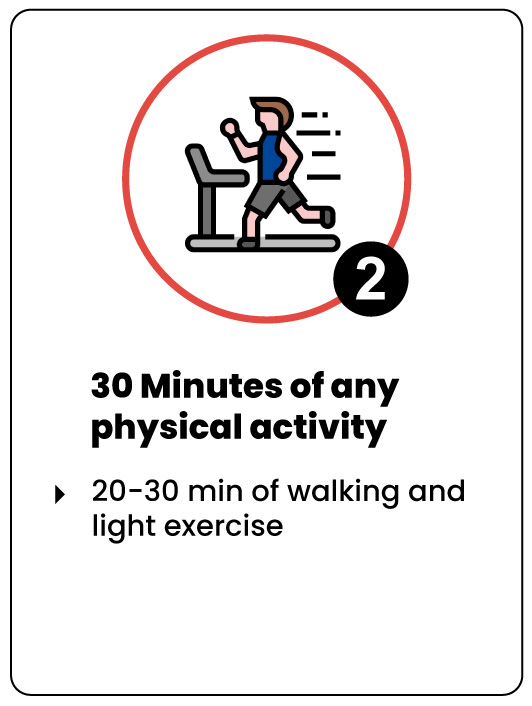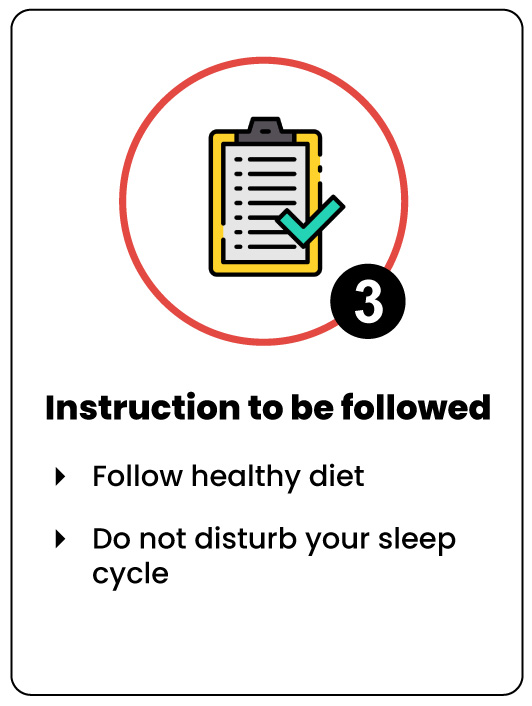 How to Use
DROP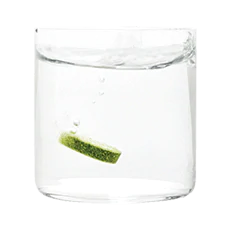 FIZZ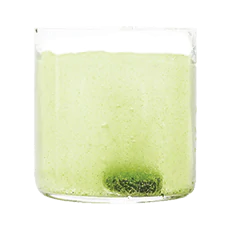 SIP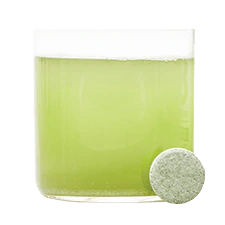 Visible Effects
Consumer Study
See Results
1st MONTH

2-4th MONTH

5-6TH MONTH
Night burn helps you lose up to 3–4 kilograms in a month if you follow the proper diet instructions. It's effective because it fires up your metabolism, so your body uses more energy even while you sleep.
Apple cider vinegar and Japanese matcha in it can help support digestion and reduce belly bloating, indigestion, etc.
It also helps in shedding off those extra pounds by promoting natural body detoxification.
A month of taking night burn can alter the way you feel, reduce bloating and provide more energy.
In case if you have issues falling asleep then; Night burn will induce good night sleep, resulting in you having more energy for the day. You will be able to manage your tasks with great efficiency.
Night burn helps you control your hunger, keeps you full longer, reduces nighttime snacking, reduces your desire for late night food cravings, and decreases your overall caloric consumption without feeling deprived.
Night burn prevents your body from absorbing fat and blocks the production of new fat cells.
You will start seeing the visible loss in inches after using night burn at least for 3-4 months.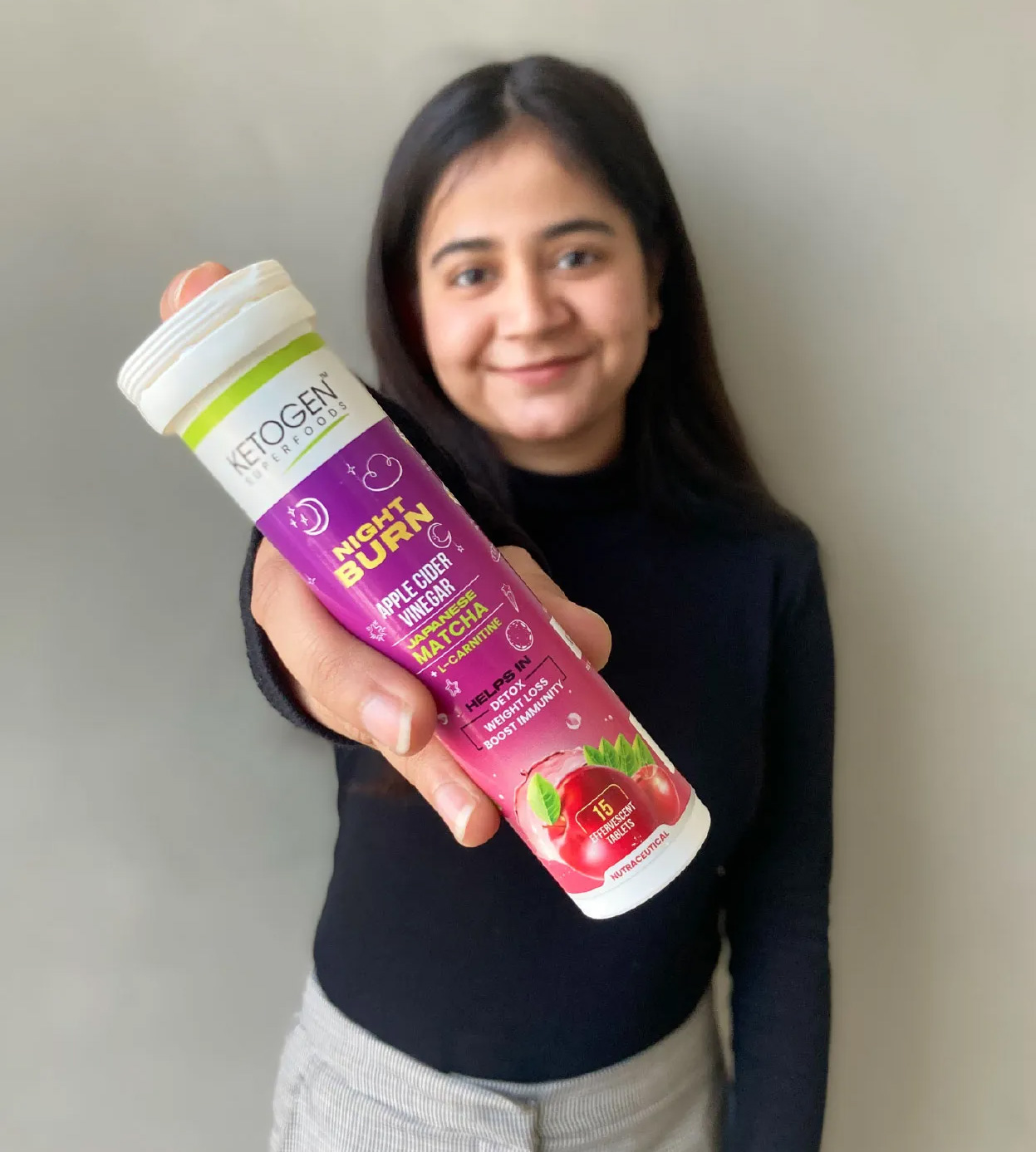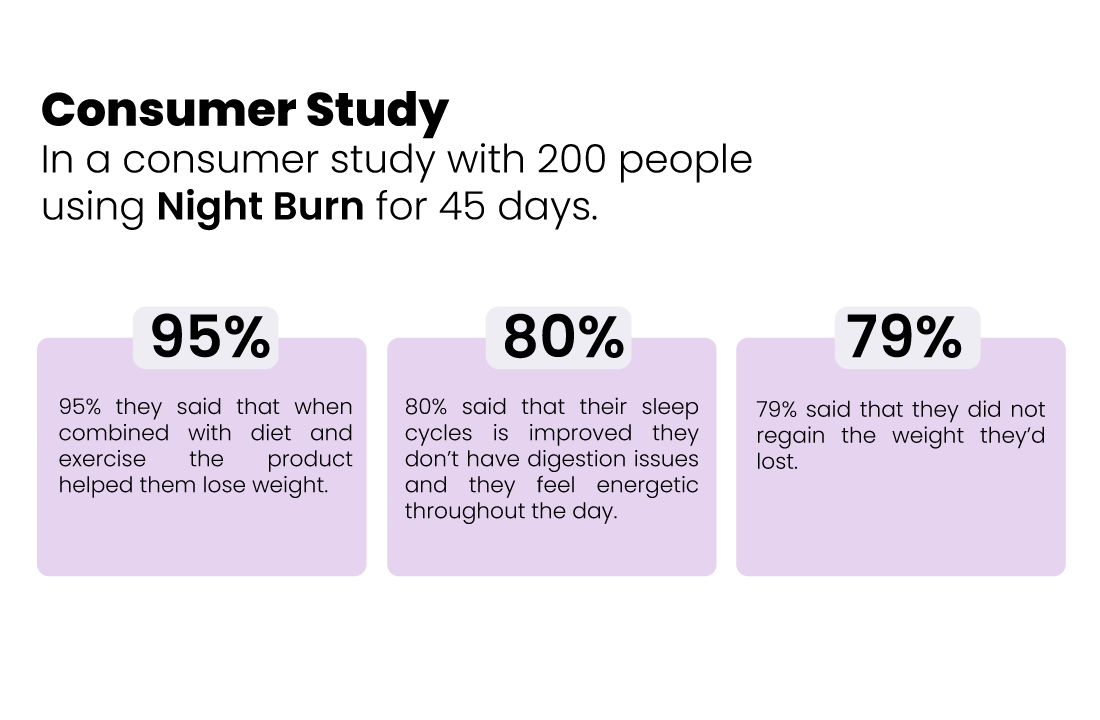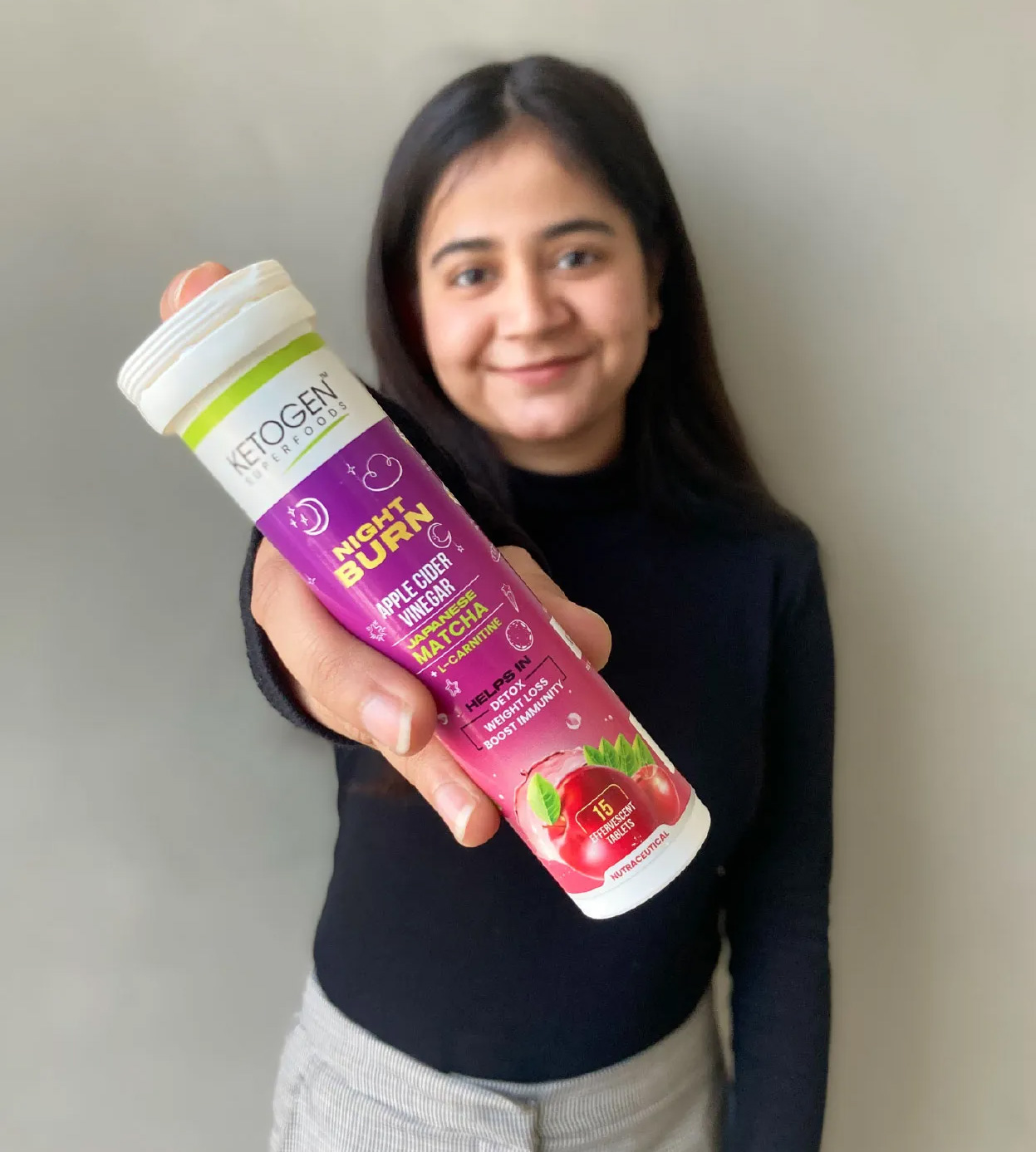 Hear from our fans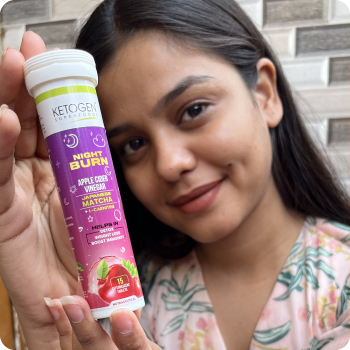 Arti
I have been using Ketogen Superfoods Night Burn for the last 3 months and I am totally amazed with the results. It has helped me to lose 7 Kgs which used to be a difficult task for me. Also it improved my digestion and metabolism. Must be tried by everyone.
Kit Purchased On Complete Ketogen Recommended Plan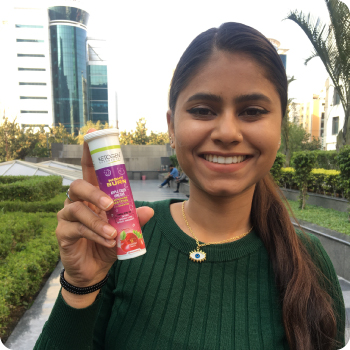 Saroj
Using Ketogen Superfoods Night Burn has been a wonderful experience for me as it has not only helped me in weight loss but also supported good metabolism and immunity. And its taste is awesome. Ketogen Night Burn is very easy to consume and can be carried anywhere. Just loved this product.
Kit Purchased On Complete Ketogen Recommended Plan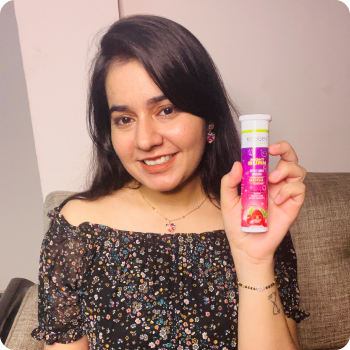 Rupali
Amazing taste, superb results, convenient to carry and consume. A perfect blend of natural and organic ingredients which has been a boon for me. Overall it is a very beneficial health supplement.
Kit Purchased On Complete Ketogen Recommended Plan
Reviews
Questions & Answers
Question and Answer
It works best with a healthy diet and 30 mins of exercise
Of course, this supplement can be used by both men and women, as it contains plant-based ingredients.
For maximum benefit of these capsules, you need to follow easy diet with exercise too. Only diet with our weight loss capsules will help you, but your weight loss process will not so quick.
Yes, our nutritionist provides you a diet plan to follow with these capsules.
There are 60 capsules in one bottle.
it may help you to loose 5 kg in a month if you follow the diet plan and 30 minutes of exercise which is very much required for weight loss.
A minimum time frame of 3 months is suggested along with proper balanced diet and exercise. You can include it in your regular supplement routine even after 3 months, since it is herbal & without any side effects
Ketogen Advance is made of 100% natural and organic ingredients, so it doesn't have any side effects
Two capsules have to be taken daily, before meal, one in the morning and one at night.
Try to take it with lukewarm water only.
Feeding mothers can take it but the baby should be atleast 6 months old.
This health supplement helps in reducing the overall excessive fat from the body. It contain 3 most effective ingredients- Garcinia Cambogia, Green Tea and Green Coffee which promote natural fat burning process and weight loss in the fastest way possible.
It has to be consumed before meal.
2 capsules daily before meal, one in the morning and one at night
Yes, Ketogen Effervescent is made of 100% natural herbs which helps in weight loss and it also boosts immunity and metabolism.
Please don't worry about it as the results are so good that you won't need to get your money back. But still if you feel so, we have the complete process for it.
It is a herbal health supplement, and not a medicine. So, it is absolutely safe, with zero side effects. Based on our internal studies and user feedback, it has shown great results.
Ketogen Advance is 100% natural and herbal, so it is safe for everyone, but you can still consult your doctor once incase you are already on medication for any other underlying condition